Full Time
This position has been filled
Working together with the business lines, sales, product groups, engineering, and project management personnel, our Design Engineers design, develop and document various system elements which make up our products. This role ensures that designs meet customer performance expectations, process and structural requirements, as well as our internal goals for product quality, safety and cost.
Effectively manages design hours, budgets and other engineering activities to ensure work is completed on time and within budget.
Provides structural calculations to structural engineer for verification and provides design leadership on small projects.
Utilizes existing designs, standards and practices so project costs are reduced, lead times are shortened and manufacturing issues minimized.
Assists in in preparation of Operation and Maintenance Manuals and the development of universally acceptable design and drafting standards.
Requirements :
Bachelor's Degree in Mechanical, Civil Engineering or related engineering discipline.
Minimum of two years design experience in a similar manufacturing business.
Must have a strong CAD skills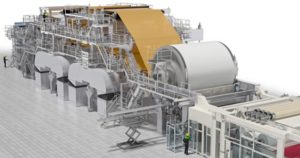 and must possess computer skills using application software