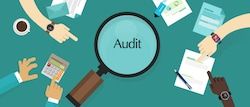 The Audit Senior is involved in audit engagements, with particular focus on complex phases, including planning and wrap-up.
Demonstrates ability to manage audit and other engagements to a successful and efficient completion
Responds to client needs and requests in a timely and appropriate manner
Effectively manages day to day client relationship in the field, as well as in the office when needed
Demonstrates a strong working knowledge of GAAS and GAAP
Effectively uses the firm's accounting, audit and other reference materials in resolving issues
Researches accounting and auditing issues and proposes solutions
Demonstrates a working knowledge of specialized accounting and auditing areas
Understands the factors that contribute to business and professional risks, and applies this knowledge to planning and completing assigned engagements
Effectively trains and assists staff on the engagement as needed and appropriate
Demonstrates at least a basic understanding of complex business transactions
Experience:
Experience with public accounting and complex audit issues
BS or MS in Accounting
Proficiency in GAAP reporting standards, Single Audit Act Standards, and Government Auditing Standards.
Strong software skills
Excellent technical accounting skills
Ability to handle multiple priorities and meet tight deadlines
Flexibility for regular travel, including overnight stays.